Betting Tips Africa Outline
We will inform you about the following:
What is Betting Tips Africa?
Betting Tips Africa is a sports website dedicated to providing free betting tips for football matches across the globe. The primary audience is African football fans across the continent and beyond. Our leading country markets include; Nigeria, Kenya, Ghana, South Africa, Tanzania, and Uganda.

Which leagues and competitions do we cover?
The focus is mainly the top European leagues and competitions but we also cover matches from around the world for both clubs and countries. Some of the competitions covered include; EPL, La Liga, Serie A, Bundesliga, Ligue 1, Uefa Champions League, Uefa Europa League, European Championship (Euro), Uefa Nations League, African Cup of Nations, CAF Champions League, and other selected leagues from across the world.

Which type of bets do we offer?
We generally offer three types of bets:
Single bets
Accumulator bets
System bets
Single bets are the most popular and we provide plenty of them on a daily basis. You can find the best football tips for today on our page.
Single bets mainly involve 1×2 outcomes plus details on outcomes such as number of goals scored. Here are the most popular single bets that we offer:
Three-way bets - 1 x 2
Result bets on specific result
Over/Under bets - number of goals
Handicap & Asian handicap bets
Bets on winner - 2-way-bets
Meet our tipsters
Here we introduce the tipsters who have been generating free betting tips for our football fans on Betting Tips Africa. All our tipsters have years of experience in sports betting. They are passionate about sports in general and football in particular.
Our tipsters use their knowledge, experience, and insights to research, analyze, and generate football predictions for you with a high level of accuracy. They are also available to answer any betting-related questions from fans on our page.
Abner:
Age: 40 years
Nationality: South African
Occupation: Chief Editor
Betting career: More than 20 years
I have always had a great passion for sports. I actually played lots of football in my younger years before a serious knee injury at age 20 killed my dream of a career in professional football. Nevertheless, my passion for the game remains and I have been involved in different ways, for example as a fan, organizer, youth coach, and betting expert.
As a football fan, my teams are Kaizer Chiefs, Manchester United, and Bafana Bafana (South Africa's national football team). I watch as many football games as possible, both on TV and in the stadium. Nothing beats the feeling of being inside the stadium among fellow fans and cheering your team to victory over your local rivals.
I plan to travel to the UK one day to watch my team Manchester United play at Old Trafford. It would be a great honor to see live the team I have supported since I was a boy. I was lucky to watch them when they came on tour to South Africa a few years ago. I hope they get to sign more African players in order to inspire many youths at home whose dream is to become global superstars.
Felix: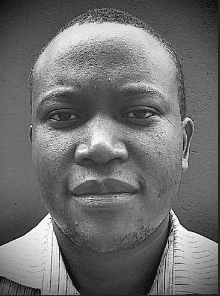 Age: 30 years
Nationality: Kenyan
Occupation: Sports journalist
Betting career: 6 years
I got interested in sports at a young age. Kenya is famous in the world of sports primarily for athletics but football is also very popular here. The digital revolution has brought lots of football and other sports to our screens and it is now easier to watch the games we want. I am a passionate fan of our national team and Inter Milan in Serie A of Italy.
I play football occasionally for fun and in small non-professional competitions. Growing up, professional football was not attractive due to lack of investment but things are changing today and more money is going into sports. Many players are now full-time football professionals both locally and abroad.
My contribution to the game is now mainly in reporting as a sports journalist, and of course, providing you with free betting tips. My work as a journalist has enabled me to meet some of the popular footballers in including Mohamed Salah, Wayne Rooney at Everton, and former German striker and coach Jurgen Klinsmann.
Edwin: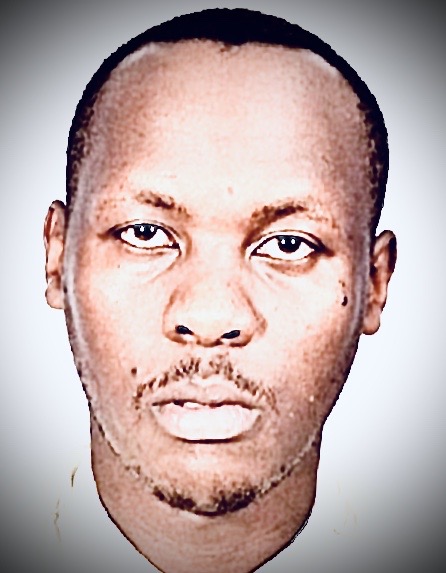 Age: 34 years
Nationality: Nigerian
Occupation: Sports Marketing
Betting career: 5 years
I have worked in sports marketing for over 8 years but I only got interested in betting about 5 years ago. Since then, I have taken betting seriously and I always put a lot of work into coming up with my tips. I believe part of betting responsibility involves being able to back up your tips with evidence in the form of stats and analysis.
My work in sports marketing has enabled me to engage in promoting sports at different levels. I like organizing sports tournaments and events at the local grassroots level because we give a chance to young, upcoming talents with little exposure. Upcoming sportspeople need lots of support to help them realize their dreams.
Football betting is quite exciting because it involves putting your football knowledge to the test. You need to do thorough research and analysis before settling on tips that can win. Luckily for our fans here at Betting Tips Africa, our tipsters do all the hard work for you.
James:
Age: 25 years
Nationality: Ghanaian
Occupation: Student
Betting career: 4 years
Growing up in the outskirts of Accra, Ghana, I played football every day as a kid. I was convinced that I would become a big name football star like our national heroes Abedi Pele and Asamoah Gyan. I did not make it as a professional footballer but I still enjoy playing the game from time to time.
I like engaging in sports for leisure. I play a bit of football but my real passion is table tennis. I was once the junior table tennis champion in my school jurisdiction. Nevertheless, I am a big football fan and I really enjoy watching European leagues. I like Paris Saint Germain since they have exciting superstars like Mbappe, Neymar, and Di Maria.
Sports betting in Ghana has grown tremendously in the past five years. When I started betting, I enjoyed good success relative to my friends. They came to consider me an expert and would regularly ask me for tips on how to place their bets. I have since become a professional tipster here at Betting Tips Africa. My secret is doing thorough research and watching as many games as possible.
Enjoy the free and well analyzed betting predictions from betting-tips.africa !