Our betting experts provide the best football betting tips for the German Bundesliga. Find the latest soccer predictions for today and tomorrow with a lot of details. We cover all betting information you need. Scroll down for more interesting topics and explanations on football betting and the Bundesliga. For additional tips from other leagues, feel welcome to visit our football predictions from other leagues as well.
If you are eagerly awaiting the forthcoming Bundesliga season, be sure to check out our Bundesliga season preview page, where we provide a lot of useful information on the Bundesliga Matchday Odds and what happened during the off-season.
List of Bundesliga tips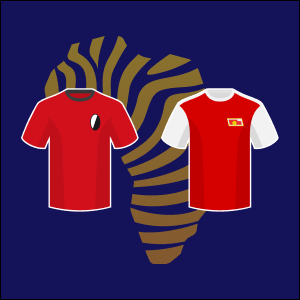 Surprise package Freiburg lost the opportunity to keep tabs with Bayern Munich atop the Bundesliga table summit when they lost 3-1 away at RB Leipzig. That loss ended the 3-game winning streak that they had built up following another loss to Bayern. They will be hoping to bounce back against the visitors who dislodged them ... More
What kind of Bundesliga predictions do we offer?


We will suggest a wide variety of bets for the Bundesliga, e.g.:
Single Bets predictions
1×2, double chance, over & under, correct score, halftime/fulltime, number of goals, handicap, next goal, corner and free kick / penalty bets and a lot more.
Accumulator Bets
More than just one bet on a single match, but a combination of more bets/matches in order to get higher odds for higher winnings.
System Bets tips
We will provide betting strategies for advanced betting and clever tips and tricks for the highest possible profit!
What do we analyze for the Bundesliga tips?
Our betting experts have made a lot of experience over a long period and know exactly to provide the best Bundesliga predictions for you.
Our analysts are digging deep into statistics about each single match of a Bundesliga match day. We are dissecting home and away results, head to head statistics for each match, possible squads, info about recent performance, injured or booked key players and a lot more.
Moreover we combine these information with betting facts. For example odds for bets, analysis for the likelihood of a certain results, suggestions for bets like over and under, accumulator bets, half-time and full-time bets, bets on the correct score and a lot more.
For whom Bundesliga tips are made for?
All our Bundesliga betting tips are 100% for FREE! We especially refer to our users from African countries like Nigeria, Kenya, Ghana, South Africa, Tanzania, Uganda and many other African countries.
We know that it takes a lot of time to do these analysis and also a lot of experience. This information is all provided by us – just relax, lay back and read our football betting tips…
Things to know about the Bundesliga
The Bundesliga is the highest league in German football. The league was found in the season 1963/64. The 16 founding members of the Bundesliga included the Hamburger SV, Werder Bremen, Borussia Dortmund, FC Schalke 04, 1. FC Kaiserslautern, Hertha BSC and Eintracht Frankfurt. The 1. FC Cologne secured the very first Bundesliga champions title ahead of Eintracht Frankfurt and Meidericher SV (today MSV Duisburg). Record champion FC Bayern Munich played in the Bundesliga for the first time in 1965/66. Bayern's top goal scorer in their premiere season was a certain Gerd Müller. Title-winning team back then was Bayern's local rival TSV 1860 Munich.
Playing Mode
The German champion is determined on 17 game days each in the first and second half of the season. So a total of 34 rounds are on the schedule in each Bundesliga season. The Champion, runner-up and 3rd + 4th placed teams are automatically qualified for the UEFA Champions League. The team placed five is qualified for the UEFA European League. Plus the cup winner also gets a fixed starting place in the European League group stage. The team placed at 6th place has to qualify for the Europa League. If the winner of the German Cup finishes the Bundesliga in the top 6 places also the team placed 7 is allowed to enter the qualification for Europa League. In total, Germany has therefore seven European Cup starters.
The relegation mode was slightly modified in season 2008/09 with the introduction of the third division. Until then, the three teams placed last had to relegate, since 2008/09 there are only two fixed relegated teams (17. and 18. Place). The team placed on position 16 has to play a relegation duel against the 3rd place of the 2. Bundesliga in order to stay in the Bundesliga.
Great popularity
The Bundesliga has become increasingly popular ever since the early 1990s. This was caused by the success of the national team (World Champion 1990, European champion 1996). Also the German reunification and the resulting all-German championship pushed popularity. Ever since the turn of the millennium, the German Bundesliga has experienced an audience boom, as most of the Bundesliga games are sold out. Borussia Dortmund, for example, has one of the highest average audience numbers in Europe with an average audience of more than 80.000. Record champion Bayern Munich has an average audience size of around 75.000 per match in the Allianz Arena.
Record champions and relegated teams
As mentioned above, FC Bayern Munich is the record champion of the German Bundesliga. Followed by Borussia Dortmund and Borussia Mönchengladbach with five Bundesliga titles each. The 4th most sucessful team is Werder Bremen with four championships. Record relegated teams are the 1. FC Nürnberg and Arminia Bielefeld. Both teams have moved up to the Bundesliga seven times, and both have had to relegate just as often. More tips for international teams can be found on the page Soccer predictions
More on Bundesliga Betting
The German Bundesliga is one of the financially strongest Leagues around the globe. Therefore sports betting is very much regulated in Germany and fraud prevention is a very big issue. All bookmakers are monitored very closely by companies like sport-radar in order to fight against fraudulent behavior.
Our Bundesliga betting tips are just suggestions from our betting experts. We cannot be made liable for any loss of your bets when following our betting predictions. You need to be 18+ to be allowed to place a bet – Terms and conditions of respective bookmakers apply.