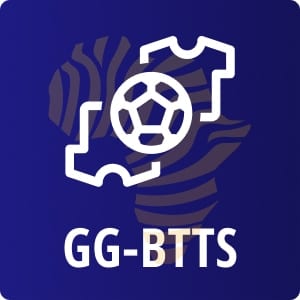 Sports betting involves a range of betting markets that cover different aspects of the game. In football, one of the betting markets commonly offered is the "Goal Goal" or "Both Teams to Score" market. These markets are based on the premise that one or both teams will score during the match.
Both Teams to Score (BTTS) or Goal Goal (GG) has become a very popular betting market in football. No need to agonize over the eventual winner of the match. When you pick a GG or BTTS prediction, it means that each team will get at least one goal in the match. If you think that one or both teams will fail to score in the match, you pick Both Teams to Score No (BTTS No) or No Goal (NG).
GG or BTTS prediction today, tomorrow & weekend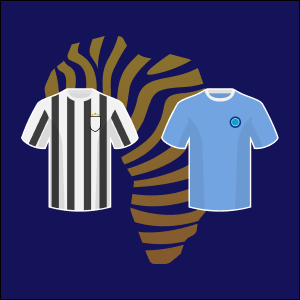 Since winning the Scudetto last season, Napoli have to endure a lot of turmoil. First Luciano Spalletti left under controversial circumstances. Rudi Garcia was brought in, but his reign did not last long having suffered a lot of bad results. Following the exit of the French man, Walter Mazzari made a return to the Maradona ... More
Check out our best betting tips on the Homepage for a full range of betting options covering all the top leagues and competitions across the world.
BTTS/GG bets generally come with attractive odds and you stand a good chance of winning once you understand how to place the bets. Most matches usually have goals, from either one or both teams playing. All you have to do is to evaluate the likelihood of the teams getting a goal or failing to score in the match and then place your bet accordingly. Our Football tips cover GG prediction bets plus other betting markets.
The standard GG bet is based on the team scores at full-time (90 minutes + added time). Nevertheless, you can get many options under the BTTS/GG bet market depending on your bookmaker's betting offer. These include BTTS in Both Halves, BTTS 1st Half/2nd Half, Match Winner and BTTS, and BTTS and Over/Under. The combo bets involving GG/BTTS are particularly exciting and offer high odds that are quite easy to win.
For you to bet on BTTS markets successfully, you will need to look at some important pointers related to the teams involved. A little awareness about team and player performances, statistics, head-to-head, team news, line-ups, and formations can help you pick winning btts bets. You should, therefore, be willing to do some research, or visit our page for the best gg tips covering matches from all the top leagues and competitions in Europe and across the world.
A look at a team's recent games, for example, will show you how much they have been scoring or conceding. You can also tell whether in their games both teams get to score or not. There are also other details to consider, such as head-to-head between the two teams, home/away record, and recent opponents.
There are certain general trends that can help you with both teams to score betting. For example, many teams are likely to score at home regardless of the outcome. You just have to figure out if the visitors are also likely to score or not. Similarly, a team may be struggling on the road, meaning they will be coming from their away games mostly without a goal. This makes for a good NG prediction.
There are teams with a solid defensive setup and tend to keep clean sheets for most of their games. Similarly, teams that win by scoring fewer goals are also keen on defending. For such games, a BTTS No or No Goal bet is highly likely to succeed, with one or both teams failing to score.
GG or BTTS betting markets are also available for live betting. When you are watching a match live or following through live stats/updates, it is easier to tell if either team is likely to score or not. You will notice things in the game that are likely to affect the score line. These include injuries, substitutions, bookings and sending off, and changes in the score-line or team formations. Of course the live odds will change constantly to reflect the match situation.
Our GG prediction page helps in analyzing each game for you and explaining why you should follow our BTTS betting tips. We have a team of football betting experts who follow all the top leagues and competitions and have a good understanding of how to bet in each game.
In conclusion, our GG prediction site represents many potentially lucrative bets and markets that you can takr advantage of for some easy winnings. The chances of winning are higher and the odds are usually very attractive. The key is to understand how to apply the picks based on how the teams match-up. Our GG prediction site provides some of the best gg tips you will find for free. You can also find bookmakers with high odds and btts betting offers in our bookmaker reviews.