Find football betting tips for the English Premier League from our experts. Our predictions are 100% for free and deal with recent matches for today and tomorrow. We analyze various factors from lineups to head-to-head stats. Further down this page we also provide more insights on the EPL and interesting bets. To those who want to have a full list of tips – go to our overview of Football predictions (incl. more Leagues & Competitions).
If you are excited about the upcoming EPL season, make sure to visit our Premier League season preview page, where we present a lot of insightful information about the Premier League Matchday Odds and what transpired during the off-season.
In case you are looking for information about Fantasy football concerning the EPL, make sure you visit our dedicated Fantasy Premier League tips page where you can find all the relevant information in terms of rules, strategies, betting, and prizes!
List of EPL Predictions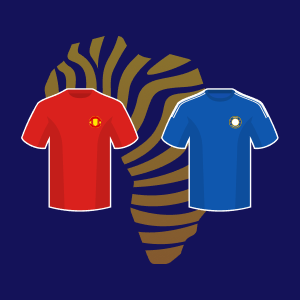 Get ready for an electric clash as Manchester United take on Chelsea in what promises to be a thrilling encounter. As the Red Devils welcome the Blues onto their home turf, they're riding on a wave of confidence sitting pretty at 4th in the Premier League standings. They have been unbeaten against Chelsea in their ... More
What kind of Premier League betting predictions do we offer?


Our free betting tips for the EPL offer the following types of bet:
Single bets and odds tips
Find odds for 1×2, double chance, over & under, correct score, halftime/fulltime, number of goals. More advanced bets like Asian and common handicap, next goal and scorer odds, corner and free kick / penalty bets etc. will also be provided.
Accumulator betting predictions
How and which bets you should/can combine in order to get higher odds for higher winnings
System bet propositions
For example, you could combine more than just one bet and place a 2 out of 3 or a 3 out of 4 bet! That can increase your chances to win, even if you take higher risk with your bets…
What do we analyze for our Premier League tips?
Our sports betting professional editors got a lot of experience on Premier League bets. They analyze the matches in a very sophisticated way. Therefore can provide EPL predictions with a very high percentage to win – sometimes up to 80-90%!
The analysts are digging very deep into statistics for each team of the Premier League. They are sharing insider know how with you. Moreover find home and away results of previous matches, head to head statistics, possible squads, recent performance, injured or booked key players etc.
A key factor for our predictions is the analysis of odds from different bookmakers. This will allow the finding of sure bets and value bets. You will also be informed about special offers and odds from various bookmakers. Especially enhanced odds offers, best over and under odds on the market and when and how it is better to place a single or an accumulator bet.
For whom are the Premier League tips made?
We provide our predictions especially for users from Africa! We will focus on bettors from Nigeria, Ghana, Kenya, Tanzania, Uganda, South Africa and many other Africans.
All our tips for Premier League are FREE of charge – so be clever and take the advantage of given insider information about betting on the English Premier League!
More info about Premier League
The very first season of the Premier League took place in 1992/93 and consisted of 22 teams. In 1995 the league was reduced to 20 clubs. Manchester United, coached by no other than legendary coach Sir Alex Ferguson, won the very first champion's title of the Premier League. Ever since the Premier League was founded, only 7 teams were able to win the title in England's highest football division: Manchester United (12 title), FC Arsenal, FC Chelsea (3 title each), Manchester City (2 title) and the Blackburn Rovers (1 title), Leicester City FC (1 title), FC Liverpool (1 title). Interesting fact: FC Liverpool, the second most successful English team with 18 champion titles, has only won their first champion title in the Premiere League in season 2019/20!
The mode of the Premier League
Each season, a total of 20 clubs are facing each other in a first and second leg to win the champions title. The champion's race has been reserved for the top clubs Manchester United, FC Chelsea, FC Arsenal and Manchester City for years. However, exceptions like Leicester City, which surprisingly won the title in the season 2015/16, are not uncommon anymore. The top clubs like Manchester United, Liverpool and Chelsea are always good for a top place. This season (2019/20), for example, Liverpool is dominating the division, leaving the usual title aspirants behind. While the same teams are usually fighting for the champion's title, the relegation battle is more thrilling each year. After 38 game days, three clubs have to relegate to the Championship (the second highest league in England).
How to qualify for Uefa Competitions?
The top four teams of the Premier League qualify for the Champions League. The champion, the 2nd to 4th place finisher moving directly into the group stage. The fifth of the Premier League participates in the Europa League. The remaining two Uefa-League-starting spots are reserved for the FA Cup winner (or FA cup finalist) and the League Cup winner. In case these are placed in the Top 5 of the championship, the next best teams are moved up.
Betting related info on Premier League
The English Premier League is the NUMBER ONE in betting worldwide and also in terms of TV coverage! Therefore, the betting offer is the biggest you can get. For no other league you can find that much odds and variations to bet on. Each and every single bookmaker offers Premier League bets – 100% trusted and safe!
Please note that betting-tips.africa cannot be held liable for any loss of your bets when following our predictions. You need to be 18+ to be allowed to place a bet – Terms and conditions of respective bookmakers apply.