Corners betting is one area that is often overlooked by most punters but it can be very rewarding. It basically involves betting on the number of corners, with several variations to create more corner betting markets. You should know that corners in a match are not completely random as people think; you can study the trend and place bets accordingly to enjoy some good wins. The good thing with betting on corners is that you won't have to worry about the outcome of the match in terms of the winner or loser. We have the best corner prediction site where you can get your corner betting tips for free.
Corner tips today & tomorrow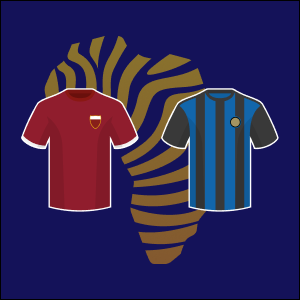 Torino had a huge clean win on their trip to Stadio Alberto Picco, scoring in both halves of the match while the last ball being collected from the nets of their hosts, Spezia, at the stoppage time to make it a 4-0 win. They have built a firm wall in their recent 5 games; however, ... More
If you do not find up-to-date Corners betting tips, have a look at our homepage for the best football tips for today.

Corner tips explained
When betting on corners, you look at the number of corners won by either team in the match. There are several variations of corner betting markets as explained further below. Corners are generally considered hard to predict compared to other measures such as goals. Nevertheless, if you are a keen punter than corners can prove to be a very lucrative market worthy of more attention. Here are the common versions of corner bets:
Team A vs B – Number of Corners Won
For this corners bet, you will be picking the team that will win the most corners in the match. It is similar to the 1X2 bet in that you will be picking either Home Team, Draw, or Away Team in relation to the number of corners won rather than the scores. The Draw here implies that both teams will have the same number of corners.
Handicap corners betting is another market created based on the number of corners between the two teams. It follows the same concept used in handicap betting involving goals scored. In handicap betting, one team is given a theoretical advantage (shown by a + sign) and the other team a disadvantage (- sign) applied to their number of corners. For example:
Handicap corners:
Barcelona -3 corners odds 2.65
Napoli +3 corners odds 1.78
In this case, if you pick Barcelona, they must get at least 4 more corners than Napoli for your bet to win. If the difference in number of corners is 2 or less, the Napoli pick wins the bet. If Barcelona manage 3 more corners than Napoli, the end result is a tie, which is presented by an "X".
Over/Under – Total Number of Corners
This is the most common form of corners betting. It basically means predicting the total number of corners that will be won in the game by both teams. Here is an example of how it is presented:
Over/Under 8.5 Corners:
Over 8.5 corners = 9 corners and above
Under 8.5 corners = 8 corners and below
The odds for Total Corners can be presented like this (example – Barcelona vs Napoli)
Over 12.5 odds 4.60, Under 12.5 odds 1.18
Over 11.5 odds 3.50, Under 11.5 odds 1.29
Over 10.5 odds 2.65, Under 10.5 odds 1.46
Over 9.5 odds 2.09, Under 9.5 odds 1.72
Over 8.5 odds , 1.69 Under 8.5 odds 2.13
You can also bet on the over/under corners for each team separately:
Barcelona Over/Under 6.5 corners
Napoli Over/Under 5.5 corners
The Corners Range is another attractive corners market. You bet on the number of corners to be within a certain range. For example:
0-8 corners odds 2.15 – To win, number of corners must be 8 or less
9-11 corners odds 3.05 – To win, number of corners must be 9,10, or 11
12+ corners odds 3.60 – To win, number of corners must be 8 or less
It is possible to also bet on which team to get First Corner or Last Corner of the game:
1st corner:
Barcelona odds 1.67
Napoli odds 2.13
None odds 101.00
Corners can be incorporated into 1st Half vs 2nd Half bets. For example:
Most Corners:
1st Half – odds 1.94
2nd Half – odds 1.75
The depth and variety of corner markets available for betting will depend on your bookmaker. Read our best betting sites in Africa page and know which bookmakers offer the best markets and odds for corner bets.
Corner betting tips
Your corner predictions will revolve around how likely the teams are to win or concede corners. Here we summarize some helpful football corner betting tips that you should consider:
Team tactics
Teams that generally have an attacking approach will always get a high number of corners. This is because they will always be trying to score and many of their attempts will be deflected out for a corner. Attacking teams have a high number of shots, goal attempts, and crosses, which are all indicative of a team that is likely to win many corners.
In contrast, defensive teams will win less corners but they are likely to concede more. This is because they will spend more time near their goal defending. They are likely to deflect many balls into corners as they defend waves of attack.
Team Strengths
On paper, the stronger team is likely to win more corners compared to the weaker team in a matchup. This is because they are expected to attack more. Where one team is much stronger than the other, the game is likely to have a high number of total corners. This is because the weaker team will be pinned back defending most of the time and hence will concede more corners from the many attacks. On the other hand, equally matched teams may cancel out each other, with very little goal-mouth action resulting in fewer corners for either team and fewer total corners as well.
Closely related to team strength is the team line-up for the day. A line-up with more attacking players is likely to bring more corners compared to a defensive lineup. From the lineup you can also see whether a team is fielding their best players or the big stars have been rested. All these will affect the performance of the team and have an impact on the number of corners won or conceded.
In conclusion, corner predictions should form part of your betting to get more winnings. There is a wide variety of markets to bet on. We have the best corner prediction site with a proven success rate. In addition to corner tips, there are more Football predictions you can explore on our website.