Corners betting tips are bets where a punter predicts the number of corners that will be in the match. This can be done on both pre-match as well in live matches. Placing bets on corners is a very lucrative market, particularly in live events where odds rise dramatically as the game progresses. The corner market is categorized into Over/Under and Handicap – across the major football leagues. The most common over/under corner markets are, over/under 4.5, over/under 5.5, over/under 6.5, over/under 7.5, over/under 8.5, over/under 9.5, over/under 10.5, over/under 11.5, and over/under 12.

It is always important to note that, the first rule is that if a corner is retaken more than once for reasons known to the referee, the corner count is reduced to one.
Corner tips today & tomorrow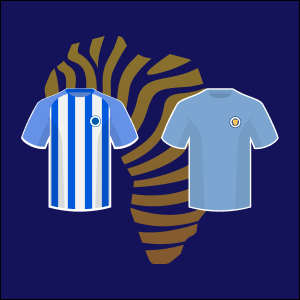 Brighton have been the surprise package at this early stage of the Premier League. They are 4th on the log just 2 points behind the visitors after picking up 15 points from their opening 8 games. They were however disappointed after failing to beat basement club Norwich, who held them to a goalless stalemate at ... More
TIP: If you do not find up-to-date Corners betting tips, have a look at our homepage for the best football tips for today.


Corner tips explained
The is becoming a popular market to punters and it is where they predict the total number of corners won by both sides in a match
Corners are more predictable than other markets, however, they need a detailed analysis for the matches. When betting on less-dynamic markets, such as full-time results (1X2), you might look at the team's recent form and conclude that they're worth betting on them, but when betting on corners, we have to check on more details, for example, ball possession for each team, shots on target, team's strengths, and weaknesses, and teams' lineups and tactics. We will go through them in detail when giving you the corner tip strategies.
In soccer, a corner may result from a variety of circumstances and others might lead to bursts of two, three, or even more in fast intervals.
Let us take a look at the two corner betting markets: Over/Under and Handicap.
Over/Under corners betting
The sportsbook can set a figure for the predicted total number of corners in Over/Under corners betting, and punters might choose whether to predict the number of corners in the match will be over or under that level.
We take an example if we take a look at Over/under 7.5 Corners, in Real Madrid match
Over 7.5 corners ( means 8 corners or more): 2.00
Under 7.5 ( meaning 7 corners or less): 1.90
In this scenario, the bettor will place a bet on Real Madrid winning 8 or more corners in the match at odds of 2.00, or on winning 7 or fewer corners at odds of 1.90
Handicap corners betting
This is the same concept as Handicap betting in football, baseball, hockey, and other sport, where the bookie gives one side an advantage (indicated by a + figure) and the other side a disadvantage (indicated by a – figure) to compensate for a possible bias.
Our example here is Aston Villa vs Manchester United match using corner handicap +3 or -3. In this case, the bookie has prices Aston Villa +3 corners: 1.7 and Manchester United -3 corners: 2.5.
In this case, Aston Villa has been given a +3 to their corner sum, while Manchester United has been given a -3. Therefore, for a Manchester United bet to win, they will need to win four more corners than Aston Villa. As for Aston Villa, will have to win by either the same number of corners as Manchester United or anything up to two fewer corners.
Corner betting tips
As you now understand what is corner betting, the next step is to determine which teams are more likely to win corners and which are more likely to concede them. Here we take a look, for example, shots are clearly a major factor to winning corners which means a lot of shots are an indicator of offensive superiority, as they can either be deflected or saved, resulting in a corner.
This will be more supported by the teams' ball possession, shots on target, team's strengths, and weaknesses, as well as teams' starting squad.
Teams Tactics
The strengths, drawbacks, and strategies used by a team during a game will all have a significant effect on the number of corners won or conceded.
As we know, more shots result in more corners, teams who play with more range or hit more crosses are often more likely to see the ball deflected or cleared away for a corner.
Team squad selection
The team selection is a major factor in how the match will be played. If the squad is with more strikers on the field, this means the team will be playing more attacking football. This leads to more shots on target and will eventually escalate to more deflections and ball clearance. The vise is the same if it has no or low turnout of strikers and more defensive play, it will lead to fewer shots on target and more ball possessions. Definitely, the match will have fewer corners conceded.
Therefore, before making your corner bet selection, you should consider the possible or actual lineup.
Read our best betting sites in Africa page and know which bookmakers offer lucrative and best odds for corner bets.