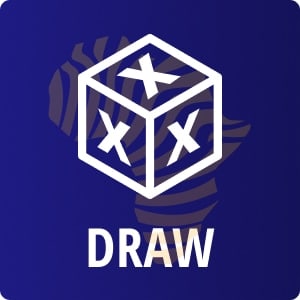 Draw bets are placed on matches where you feel there will be no outright winner during regulation time. The match ends in a draw, tie or stalemate with both teams having the same number of goals or points. Draw bets often fetch higher odds than the expected outright winner in a 1X2 bet. They present a good betting option with high odds and good returns if your bet is successful.
Draw tips today & tomorrow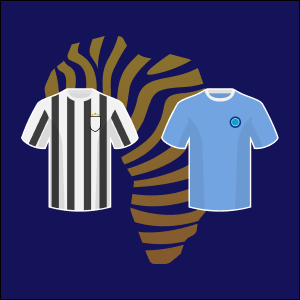 Since winning the Scudetto last season, Napoli have to endure a lot of turmoil. First Luciano Spalletti left under controversial circumstances. Rudi Garcia was brought in, but his reign did not last long having suffered a lot of bad results. Following the exit of the French man, Walter Mazzari made a return to the Maradona ... More
TIP: If you do not find up-to-date draw betting tips, please go to our homepage for best football betting tips today.


Draw Betting Predictions Explained
Betting on a draw means you are convinced that neither of the two teams will be able to get a win in the match. At fulltime, the scoreline can be nil-nil or any scoring tie. Many punters feel that draw bets are not that easy to predict so they shy away. Generally, people tend to pick a side in any match rather than go for a draw. This need not be the case if you understand this market well. We give you some draw betting strategies that you can apply to increase your winnings from this lucrative market. Furthermore, you can get your draw prediction for today from our website for free.
The draw market is usually presented with a letter "X" in the 1X2 market to imply no winner. This applies to standard fulltime results ending in a tie. You can also bet on either half of the match to end in a draw as shown below:
Fulltime Draw
First-half Draw
Second-half Draw
In any match, the odds for full-time draw are usually higher than those for a first-half draw and a second-half draw. Of course, in live betting, the odds will change constantly to reflect the match situation.
The Draw outcome can also be incorporated into other betting markets as shown below:
Halftime/Fulltime "1 or 2/X", "X/X", "X/1 or 2"
Draw No Bet (DNB)
Double Chance – Home /Draw "1X" or Away/Draw "X2"
Nevertheless, in this article, we focus mainly on the Draw bet "X" and give you some bet draw tips that can boost your betting returns. Do you know what else can boost your betting returns?
A bonus you get exclusively as a new customer at various bookies. Check out our detailed list of the betting bonus sites that offer these promotions.
Sports for Draw betting
There are several sports where draw bet tips can be applied. The most popular are:
Football
Rugby
Basketball
Handball
Hockey
American football
Draw betting strategies
There are certain factors that can indicate the likelihood of a match ending in a draw between two teams. Here are some of the more important factors that our experts have identified:
Team strengths comparison
First, two closely matched teams are likely to play to a stalemate because there is little to separate them. The teams can be closely matched in terms of squad quality, recent performances, league position, and previous head-to-head matches. You need to do some research and compare the teams to determine their relative strengths going into the match.
Underdogs in a match often try to play for a draw. They will do their best to keep the scoreline tied so that they get something out of a match that they are expected to lose. This sometimes works out for the smaller teams, especially when they play the big teams. The homeground advantage and a passionate crowd can inspire them to hold even much stronger teams. Sometimes when a smaller team is leading and defending desperately, a draw bet can suffice if you feel the opponent can get an equalizer but no time to get the win.
Tactics
The team tactics employed by either team will go a long way in determining the outcome of the match. Some teams are known to take a defensive approach to matches. This may mean that the team will be attacking less and are therefore not likely to score to win the match. It will also make it harder for the opponents to score. Teams with a strong defensive display are likely to be involved in many draws and low-scoring matches. The team line-up, formations, and substitutions during a match can indicate the approach that the team plans to bring to the match. If they are being defensive then the chances of getting a winner may be low.
Timing of goals
The time period when teams generally score goals will also help you pick your football draw tips. If the teams are known to score late goals, you stand a good chance when picking a first half draw. It also increases the chances of a fulltime draw because the late goals may not come in every match. The more a game goes on with the score tied, the more likelihood of a draw in the end. However, early goals in a match are likely to lead to a winner in the match. If one of the teams is known to score early goals, it may be advisable to avoid the first-half draw. Nevertheless, a fulltime draw is still possible if you the know the opponents are also capable of getting goals of their own.
Motivation
The motivation of the team to get a certain result in a match could impact the draw tip outcome. This depends on where the league campaign or tournament has reached. When a team only needs a draw to achieve something, like winning the title or proceeding to the next round, they will be happy with the match remaining level. They may not feel motivated to fight for all 3 points in a football match. This also applies to team whose fortunes will not be changed by a win in their match. Whether they win, draw, or lose its is the same, so they see no need to make extra effort.
In conclusion, bet draw tips can boost your betting returns because of their relatively high odds. You need to take time to understand the factors that are likely to lead to a match draw. Researching on the teams is always encouraged as you may pick out a few important pointers. Better still, our website has draw bet tips covering all the top leagues and competitions across the world. Also, read our review of best betting sites to know which bookmakers have the best offers draw betting predictions.