Our betting predictions for the Coppa Italia Predictions will give you detailed information about selected matches of the competition like best odds, Head to Head statistics, line up & more for huge winnings percentages. We provide free football betting tips with a very high probability of winning! Further down this page, we provide you with different explanations on tips and all about the Coppa Italia competition.
Click here if you are interested in seeing all of the Coppa Italia Odds
List of Coppa Italia Tips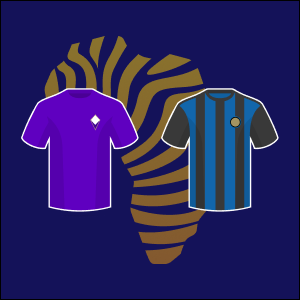 Inter Milan will be gunning for their 9th Coppa Italia title when they face Fiorentina in Wednesday's final. Already one game away from clinching the first UCL title in 13 years, Inter's season could end with a double, a feat they achieved during Jose Mourinho's era. Here, Inter would be turning their attention away from ... More
What kind of Coppa Italia tips do we offer?

You can find a broad variety of ways to bet on the Coppa Italia like:
Single Bets tips
1×2, double chance, over 2.5 Goals & under 2.5 goals, over 3.5 goals & under 3.5 goals correct score, halftime/fulltime, number of goals, handicap, next goal, corner and free-kick / penalty bets, and a lot more.
Accumulator Bets
A combination of more bets/matches in order to get higher odds for higher profit. If suitable for a match day of Coppa Italia, we will let you know in our tips.
System Bets tips
Playing a 3 out of 4 system bet with one risky bet and 3 banks could really pay off in order to make the highest possible winnings.
What do we analyze in our Coppa Italia tips?
A good search is half the profit! That is why our betting professionals analyze every game thoroughly.
Do you want to get all the details about the current form of a team, strengths, and weaknesses, opponents of fear? Find info like: head to head statistics, possible squads, info about recent performance, injured or booked key players. All information is taken into account…
When we are done we focus on the bookmakers and on their odds. Compare odds, analyze the likelihood of certain results and figure out the best bets for you. That can either be a casual 1×2 bet or more uncommon bets like full-time/half-time. It all depends on how attractive the odds of bookmakers are.
For whom Coppa Italia tips are made?
All our Coppa Italia betting tips are 100% for FREE and refer our users from countries like Nigeria, Ghana, Kenya, South Africa, Tanzania, Uganda, Zambia and many other African countries.
You are not yet very experienced in betting and you need the help of betting professionals? here you are! Read our tips, save a lot of time analyzing, make up your own mind and place a bet!
Tips can be found on the competition page, the main page (today), and an overview of all tips on our soccer predictions section.
More info about Coppa Italia
Coppa Italia is an annual cup competition in Italy with a very long history in Europe marking the first kick-off in 1922 and won by Vado FC. The second edition was scheduled in the 1926/1927 season though was canceled in round 32. The third edition was delayed until 1935/1936 when it started being scheduled annually. The 10th edition in the 1942/1943 season was interrupted by World War II. This caused the tournament to stop for almost 16 years. In 1958 Coppa Italia started again, since then it has been continued to be played every year. Juventus is the most successful club in this tournament with fourteen wins followed by AS Roma having nine wins while AS Roma has contented more than any other clubs followed by Juventus.
Changing times
2021/2022 Coppa Italia season has reduced the number of participating teams from 74 to 44 teams, Juventus being the defending Champions including only four teams from Serie C which participated in the last Coppa Italia season. This has aimed to allow only Serie A predictions and Serie B teams to be part of this competition. This means the opening round will be played by four Serie C teams and four lowest-ranked Series B teams. After that, the rest of the play mode will proceed as explained below.
The playing mode
This competition involves teams from Serie A, Serie B, and Serie C. At the beginning of the tournament, there is a single-leg knockout round. An exception is at semi-finals where there are two-legged semi-finals, and if the match is drawn then extra time is awarded. In case the extra 120 minutes are finished with a tie then the penalty will be the final judge.
There is a total of 8 rounds in this competition. In August the first round starts with the lowest-ranked clubs, implying clubs outside the top two divisions. Clubs playing Serie B join the competition in the second round followed by the third round which is joined by 12 lowest-ranked teams in Serie A based on the previous league season positions before August is over. The remaining top 8 Serie A teams join the competition in the fourth round usually in January. At this point, only 16 teams remain to continue with the tournament. Single legged round of 16s starts to kick-off, followed by quarter-finals. Then two-legged semi-finals are then played. Lastly, two teams head to the final round. The two-legged final round was removed in the 2007/2008 season.
The winner automatically qualified for both the UEFA Europa League group stage(unless is qualified for UEFA Champions League) and the Supercoppa Italiana the following year. If the winner qualified for the UEFA Champions league or has been disqualified from UEFA competitions then the place goes to the second runner of the tournament.
More on Coppa Italia betting
The Coppa Italia is among the famous and well-financed tournaments in Italy but by far you cannot compare to Serie A and UEFA Champions League which is the most dominant football competition in Italy. Nevertheless, Coppa Italy is an official competition in Italy and therefore is under strict control of authorities to prevent any fraud. All betting offers are safe and fixed matches are very unlikely.
Please bear in mind that our tips are only suggestions and we cannot be made liable for any loss of your bets. You need to be 18+ to be allowed to place a bet. Terms and conditions of respective bookmakers apply.
Our team of tipster looks to provide you with Coppa Italia Prediction that you can't find anywhere else. They are unique Coppa Italia Tips for today and tomorrow we analyse various aspects from line ups to past h2h, looking to provide you with the most accurate predictions for Coppa Italia 2021 games played every week.