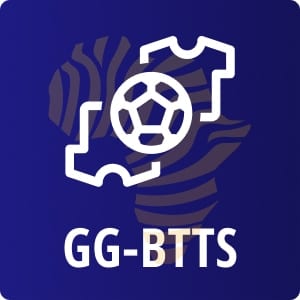 Both Teams to Score (BTTS) or Goal-Goal (GG) is a popular betting market in football. You will not feel the pressure of having to pick the winner or final outcome of the match. BTTS prediction simply mean that each team will get at least one goal in the match. If you think that one or both teams will fail to score in the match, you pick Both Teams to Score No (BTTS No) or No Goal (NG).
GG/BTTS tips today & tomorrow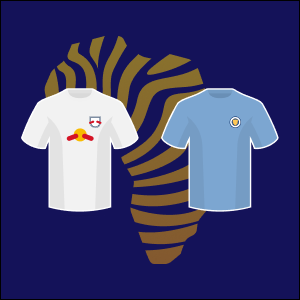 RB Leipzig is absolutely on fire right now! Their last 8 games have been nothing short of adventurous, with an impressive record of 7 wins and a draw. But the most thrilling result has to be their recent 2-2 thriller with the German Champions, Bayern. This match showcased Leipzig's sheer quality across all aspects of ... More
Check out our best betting tips page for a full range of betting options covering all the top leagues and competitions across the world.
BTTS/GG bet presents higher chances of winning when you bet on any football match. In general, a football match is about teams seeking to score so that they can win the match. The chances of goals being scored in a match are very high. If you can understand how to place bets based on the teams' ability to score in their matches, you can enjoy some good betting returns from your btts predictions. Take a look at a full list of our Football predictions to find out more.
If you are going to bet on BTTS/GG markets successfully, you will need more than just guesswork or luck. A little awareness about team and individual performances, statistics, head-to-head, team news, line-ups, and formations can help you pick winning btts bets. You should, therefore, be willing to do some research or visit our page for the best gg tips covering matches from all the top leagues and competitions in Europe and across the world.
Many football matches are difficult to call in terms of the 1X2 betting market. The teams can be evenly matched, or you may not know much to separate them. Even a look at the odds offered indicates that it is a close call. Our GG prediction site comes in handy in analyzing each game for you and explaining why you should follow our BTTS betting tips.
When you look at the recent performance of a team, like the last 5 or 10 matches, you can see if they are getting goals in their matches or struggling to find the back of the net. Similarly, you can see the state of their defensive performance in terms of number of goals conceded and clean sheets. The relative strengths of the opposition teams during this run helps in understanding a team's performance even much clearer.
For one-sided affairs, gg predictions can make the betting more interesting while also presenting higher odds. For example, many teams are likely to score at home regardless of the outcome. For a team with such a run, you can almost be sure that most of their games will have goals from at least one side. Similarly, a team may be struggling on the road, meaning they will be coming from their away games mostly without a goal. This makes for a good NG prediction.
The opponent plays a big role in determining whether a team will score or not in a match. Even a team on a good scoring run may meet an opponent that will shut them out completely for the whole match. Teams with a strong defensive display tend to get many clean sheets, and if they focus too much on defense then they may do little going forwards. For such games, a BTTS No or No Goal bet is highly likely to succeed, with one or both teams failing to score.
For punters who enjoy live betting, GG betting tips should be one of your favorite markets. When you are watching a match live or following through live stats/updates, it is easier to tell if either team is likely to score or not. Things happen in the game that are likely to affect the score line. These include injuries, substitutions, bookings and sending off, and changes in the scoreline or team formations. Of course the live odds will change constantly to reflect the match situation.
The standard GG bet is based on the team scores at full-time (90 minutes + added time). Nevertheless, you can play with many options under the BTTS/GG bet market depending on your bookmaker's betting offer. These include BTTS in Both Halves, BTTS 1st Half/2nd Half, Match Winner and BTTS, and BTTS and Over/Under. The combo bets involving GG/BTTS are particularly exciting and offer high odds that are quite easy to win.
In conclusion, GG tips represent a potentially lucrative market that bring you big and easy returns. The chances of winning are higher and the odds are usually very attractive. The key is to understand how to apply the picks based on how the teams match-up. Our GG prediction site provides some of the best gg tips you will find for free. You can also find bookmakers with high odds and btts betting offers in our review of betting sites in Kenya