The registration process at 1xBet is straightforward and user-friendly. Firstly, customers enter their personal details, such as name, address and contact information. They then need to select a unique username and password, and choose a payment method. Finally, customers will need to confirm their identity by providing documents, such as a passport, and agree to the Terms and Conditions.
The process typically takes a few minutes and ensures customers have secure access to the 1xBet platform. Once registration is complete, customers can start placing wagers and taking advantage of the many promotional offers available.
Find out more details about the 1xBet sign up process here!
1xBet sign up process overview
How does the 1xBet sign up work?
Registering with 1xBet is simple and fast. You can do it in different ways, for example using the 1xbet app. This guide will walk you through the process of registering with 1xBet and will include both the traditional method as well as the 1-click registration:
Full registration
Go to the 1xBet website
At the top right corner, click on "REGISTRATION"
Fill in all of the required details, like full name, country, date of birth, etc.
Set up your account (currency, etc.)
Add our exclusive Promo Code 1x_202496
Click on "REGISTER"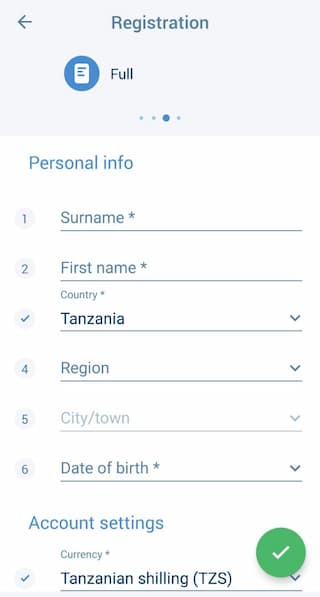 One-Click registration
Go to the 1xBet website
Select "One-Click Registration" at the top right corner
Fill in your country of residence & currency
Click on "REGISTER"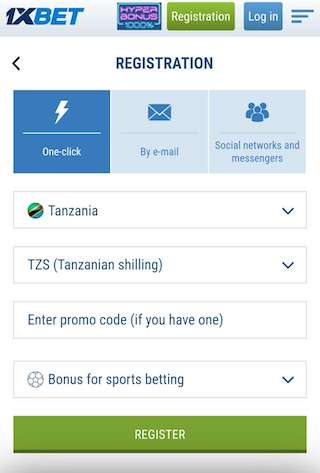 Further steps after sign up / registration
After you completed the registration, it's time to set up your account and start exploring your betting options on 1xBet:
Make a Deposit: after signing up, the next step is to deposit money into your account. You can make a deposit using one of the many different payment methods that 1xBet provides.
Place your First Bet: with your account funded, you can now place your first bet at 1xBet. There are a wide range of sports and markets available and you can quickly locate the market you are looking for and place your bet.
Try a Live Bet: you can place bets in-play on a huge range of sports and markets with fast-moving odds. Live streaming is also available, allowing you to watch the action as it unfolds.
Explore the Casino: 1xBet also has an extensive casino section where you can play popular slots, games, table games and live casino games. Try your luck with slots, table games or explore the live casino atmosphere.
Get Your Bonuses: as a new user, you can take advantage of 1xBet's welcome bonus and other offers. Claim a deposit bonus or free bet and take your passion. Check out the best football betting tips today to get the best out of your bonus!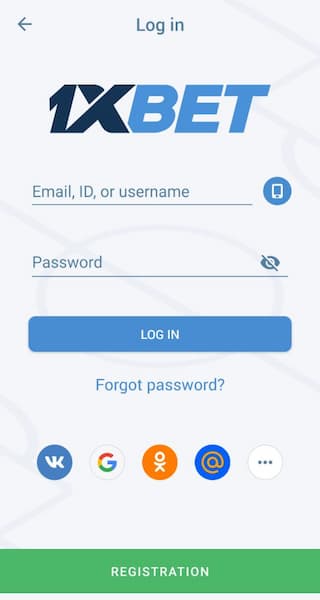 1xBet welcome bonus offer
With your registration also comes a 1xBet bonus offer. New costumers enjoy a staggering bonus up to 200 or even 300%.
Bonus details per country:
🇳🇬 300% + 30% exclusive bonus up to ₦ 189,280
🇰🇪 200% + 30% exclusive bonus up to KES 26,000
🇬🇭 300% + 30% exclusive bonus up to GHS 3,445
🇹🇿 200% + 30% exclusive bonus up to $ 130
🇺🇬 300% + 30% exclusive bonus up to UGX 1.625,000
🇿🇲 200% + 30% extra bonus up to 2,860 ZMK 
With our exclusive bonus code, you can unlock a 30% EXTRA BONUS (Promo Code 1x_202496. For more information, check out our dedicated 1xBet bonus page!
Our user experience with 1xBet
Registration Process: The registration process at 1xBet was straightforward and user-friendly. I accessed the website and was immediately directed to the registration page, where I had the option to sign up through one-click or full registration. The process was quick, and I received a confirmation email almost instantly. Overall, the registration process was seamless, allowing me to begin exploring the platform promptly.
Website Usability: The 1xBet website boasts an intuitive and visually appealing interface. The layout is well-organized, with a comprehensive menu that grants easy access to various sections, such as sports, live betting, casino games, and promotions. The website loads quickly, even during peak hours, ensuring a smooth browsing experience. Additionally, the website supports multiple languages, making it accessible to users from diverse backgrounds. I found the navigation to be user-friendly, with clear icons and labels that aided in finding my desired betting options efficiently.
Placing Bets: Placing bets on 1xBet was a seamless and enjoyable experience. The platform offers an extensive selection of sports events and markets to choose from. Whether it was football, basketball, tennis, or less mainstream sports, I found an impressive array of options to bet on. The odds were competitive, and I appreciated the ability to customize my bet slips, combining multiple selections into accumulators or system bets. The live betting feature was particularly engaging, allowing me to wager on ongoing matches and events. The platform provided real-time updates and dynamic odds, enhancing the excitement of in-play betting.
Betting Markets & Sportsbook: 1xBet offers a greate range of betting markets and an extensive sportsbook. The platform covers a wide spectrum of sports, including popular options like football, basketball, cricket, and tennis, as well as niche sports and esports. I was pleasantly surprised to find unique betting markets such as politics, entertainment, and even weather forecasts. The depth of coverage within each sport was impressive, with various leagues, tournaments, and events available for betting. Moreover, 1xBet also provides virtual sports and e-games, catering to the preferences of diverse bettors.
Customer Support: During my time using 1xBet, I had the opportunity to interact with their customer support team on a few occasions. The platform offers multiple channels for support, including live chat, email, and phone. I primarily utilized the live chat feature, which was available 24/7. The response time was quick, and the support agents were knowledgeable, professional, and courteous. They addressed my queries and concerns promptly, ensuring a positive customer experience. Furthermore, 1xBet has a comprehensive FAQ section that covers a wide range of topics, providing useful information for users.
Conclusion
Based on my personal experience at 1xBet, I found the platform to be highly reliable, user-friendly, a diverse in terms of betting options. The registration process was quick and hassle-free, the website was well-designed and responsive, and placing bets was a seamless experience. The extensive betting markets and sportsbook options catered to a wide range of interests. All in all, my 1xBet experience was very uncomplicated and enjoyable!