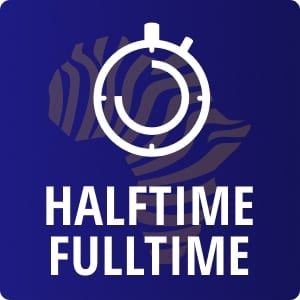 Halftime-fulltime betting involves combining the outcomes of a match at halftime and fulltime into one bet, thus giving you significantly higher odds. It is a good alternative betting market, particularly for matches where the 1X2 bet gives low odds for the expected outright winner. With HT/FT predictions, you get higher odds for bigger wins.
HT/FT tips today & tomorrow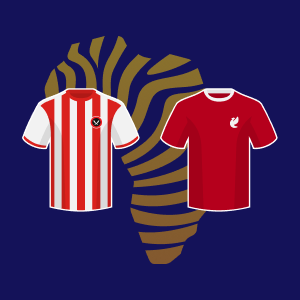 A 4-3 win against Fulham over the weekend ensured that Liverpool are now 2nd in the EPL standings, just 2 points behind league leaders Arsenal. It was their 3rd win in 4 games across all competitions and they remain unbeaten in their last 6 Premier League games (won 4, drawn 1). They will be confident ... More
If you cannot find the latest HT/FT predictions, please visit our page with the best betting tips for today.

HT/FT Bets explained
HT/FT predictions cover what the outcome will be at the halftime break and at the end of the match. You have to get the two predictions correct for the htft bet to be won. If either the halftime or fulltime prediction is not successful, the whole bet is lost. The standard 1X2 format is applied to the two outcomes at halftime and fulltime, where 1 is for Home Win, X is Draw, and 2 is Away Win. The bet is presented as Halftime/Fulltime (HT/FT).
For example;
HT/FT, 1/1 means the home team will lead at halftime and be the winner at fulltime. It similarly applies to the away team in the form of HT/FT, 2/2.
If you think the teams will be tied at the break, your bets will be either HT/FT, X/1; HT/FT, X/X, or HT/FT, X/2 depending on your pick for the fulltime outcome also.
For matches that you expect to end as a draw at fulltime, your htft prediction will be HT/FT, 1/X; HT/FT, X/X; or HT/FT, 2/X.
You must ensure you get the permutations accurately to reflect the bet you intend to pick. As long as you are already familiar with the 1X2 format, this should not be a problem. You can also learn more about different betting markets on our Football predictions overview.
Half-Time/Full-time Sports and Options
The most common sports for HT/FT betting are Football, Basketball, Rugby, and American football. This is because their matches are divided into two equal halves. It is thus possible to bet on what the outcome will be at halftime and at fulltime. The results are settled at normal regulation time (usually 90 minutes plus added time in football). Our website focuses on football bets and is one of the best ht/ft prediction sites you can visit.
Why choose HT/FT bets?
The most obvious reason for halftime fulltime bets is that they offer higher odds compared to the traditional 1X2 bets. Where a single 1X2 bet is giving you low odds, for example one team is very strong, you can take a further step and make your bet htft for a higher odds.
For example:
RB Salzburg vs Bayern Munich, the odds are; Home Win 8.10, Draw 5.70, Away Win 1.33
If you feel Bayern are going to dominate from the start and take the lead by halftime, you could go for a half time full time bet of HT/FT, 2/2 at 1.85 odds.
Better still, maybe your analysis shows that Salzburg are strong enough to keep Bayern at bay until halftime but the away team will eventually win at fulltime, HT/FT, X/2 will give you 4.54 odds.
With the two examples, Bayern will still win the match, but as you can see, the potential returns of the htft predictions are quite attractive. Just remember that higher odds come with higher risks. This means the chances of losing are higher compared to just the simple 1X2 bet.
HT/FT Betting Strategies
Having a strategy is important in helping you get maximum possible returns from your betting activities. To make your work easier, you could just visit our page, which is considered the best ht/ft prediction site for ht/ft free tips and strategies.
You need to first understand the relative strengths of the two teams. If one team is much stronger than the opponent, chances are that the stronger team can take the lead in the first half so they will win the first half and the second half as well. On the other hand, teams that are nearly matched in terms of strength may take time to break each other. Such an encounter will likely reach halftime without either team in the lead, so a first half draw is a reasonable pick.
The time period during which most goals are scored will have a direct impact on the halftime fulltime bet outcome. There are teams that tend to score early while others score late. The same applies to conceding. A team that scores early goals is likely to be leading at halftime. For teams that tend to concede late goals, it is difficult for them to hold on for a draw or win even when they score first. Knowing how to play with such information will help you make the right ht/ft picks.
Incorporating halftime full-time prediction into live in-play betting makes it even more interesting and improves your chances of winning. When you are watching a match or following live updates, it becomes easier to predict how the match direction may change. This is because you will be aware of events happening in the match in real time and how they affect the game. Things like penalties, red cards, injuries, and substitutions can have a significant impact on the game. Other match stats, such as possession, corners, goal attempts etc are also an indication of the direction of the game and can help you bet accordingly. Read our review of best betting sites to know which bookmakers have the best offers for HT/FT bets, live betting, and live streaming.