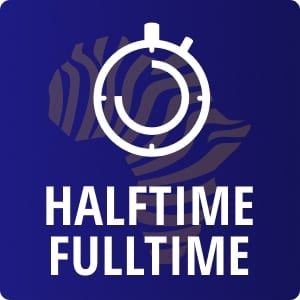 Grab the best HALFTIME FULLTIME PREDICTIONS for football matches across the world!
Halftime-fulltime bets are a special type of bet that combines two outcomes of a match/event at halftime and at full-time into one bet. The predictions for the halftime and full-time results must both be correct for the bet to win. HT/FT bets generally have higher odds than the typical single bets (1X2) because they combine odds for two outcomes. Our halftime-fulltime predictions provide the best betting tips for HT/FT bets.
HT/FT tips today & tomorrow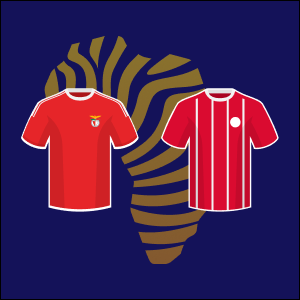 Benfica squad will be having a tough day in office when facing the undisputed giant of Bundesliga. Benfica's Coach might wish to be cautious due to their poor record of losing a game in front of Bayern. Bayern has poured a rain of goals on Beyern Leverkusen in their home league this weekend. Yet they ... More
TIP: If you cannot find the latest HT/FT predictions, please visit our page for free betting tips.


HT/FT Bets explained
Half-Time/Full-Time (HT/FT) bets involve betting on what the outcome will be at halftime and full-time. The outcomes in this case are in the form of Home Win-Draw-Away Win (1X2) bets. Both predictions have to be correct for the bet to win. The HT/FT prediction is for the match result at the end of 90 minute regulation time only. It does not apply to Extra-time or Post-match penalties.
The format of the HT/FT indicates the predictions for the halftime and fulltime outcomes.
Take the example of a match – Chelsea vs. Arsenal: 1= Chelsea Win, X = Draw, and 2 = Arsenal Win
If you think Chelsea will lead at halftime and go on to win the game, the bet is: Home/Home, or Chelsea/Chelsea, or 1/1
If you think the teams will be tied at halftime and at fulltime, the bet is: Draw/Draw or X/X
In case you predict that the game will be tied at halftime but Arsenal will win it in the end, the bet is: Draw/Away, Draw/Arsenal, or x2
In total, HT/FT bets have a possible 9 different bet outcomes for every match. Each betting option combines the odds for the halftime and fulltime outcomes to produce higher odds.
Half-Time/Full-time Sports and Options
Halftime/Fulltime bets are available for sports that are divided into two equal parts during each match. Examples of popular sports in this category include:
Football
Basketball
Rugby
American football
The sport of Ice Hockey is divided into 3 periods per match. When a similar version of the HT/FT bet is applied here, it generates a possible 27 different bet options for every match.
Why choose HT/FT bets?
Halftime/Fulltime bets offer the possibility of higher odds compared to the traditional 1X2 bets. HT/FT bet is ideal for matches in which the possible clear winner has been given low odds.
For example: Barcelona vs. Alaves in La Liga, the 1X2 odds are:
Barcelona 1.30; Draw 4.00; Alaves 6.50 for Fulltime results
Betting on a Barcelona Win will give you odds of 1.30 which is quite low. You can still win higher odds with the outcome of a Barcelona Win at fulltime if you use HT/FT bet.
If you think Barcelona will lead at halftime and win the game at fulltime, the HT/FT bet is 1/1 and the Odds are now 2.10
If you think Alaves can hold Barcelona to a draw by halftime but Barcelona will eventually win the game at fulltime, the HT/FT bet is X1 and the Odds are 3.60
As you can see, the HT/FT bet gives you significantly higher odds than the usual 1×2 bet.
The HT/FT bets in favour of Alaves will fetch even much higher odds
If you think Alaves can draw at halftime and go on to win the game, the HT/FT bet is X2 and the Odds are 7.20
If you think Alaves will lead at halftime and win the game at fulltime, the HT/FT bet is 2/2 and the Odds are 9.00
Remember every bet carries a risk. The higher the odds, the higher the risk. Therefore, you should choose your HT/FT bets carefully.
HT/FT Betting Strategies
It is important to understand how and when to use HT/FT bets in order to enjoy maximum rewards. For starters, you should know:
The relative strengths of the two teams
The time period when the goals are usually scored
If one team is much stronger than the other, the stronger team will most likely lead at halftime and go on to win the game at fulltime so a 1/1 bet is good. In general, more goals are scored in the second half so many games are likely to have a draw at halftime. Additionally, teams that score early goals are more likely to be leading at halftime. There are also teams that concede many late goals, making it hard for them to hang on to a draw or lead to win the game.
Live In-play betting is a good area for HT/FT bets. This is because you can follow the way the match is unfolding and place bets accordingly. Match action details such as penalties, corners, bookings, red cards, injuries, and substitutions can all potentially influence the direction and final outcome of a game. If you are following the match action on the live betting graphics or live streaming, you will know how to place your bet accordingly in order to cash in on the most likely game outcome for HT/FT bets.
Read our review of best betting sites to know which bookmakers have the best offers for HT/FT bets, live betting, and live streaming.