This is the betting prediction page for the UEFA Europa conference League matches. We forecast the football matches with accurate predictions, winning odds, and h2h statistics. Our sports experts have analyzed the matches and confirm the highest profit that can be earned. On scrolling down this page, there are more details about the wide range of football betting tips we cover and the conference league history.
Check out all of the UEFA Conference League odds
List of Conference League Tips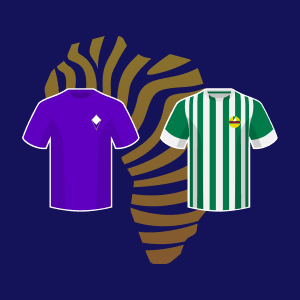 Fiorentina will be looking to turn this tie around and punch a ticket to the group stages of the Champions League a shock 1-0 upset loss in Vienna last week. They dominated the clash but couldn't find their way past an inspired Rapid Vienna keeper after conceding a penalty early in the first half to ... More
What kind of Conference League tips do we offer?


You can find a broad variety of ways to bet on the Conference League like:
Single Bets tips
1×2, double chance, over 2.5 Goals & under 2.5 goals, over 3.5 goals & under 3.5 goals correct score, halftime/fulltime, number of goals, handicap, next goal, corner and free-kick / penalty bets, and a lot more.
Accumulator Bets
A combination of more bets/matches in order to get higher odds for higher profit. If suitable for a match day of Europa League, we will let you know in our tips
System Bets tips
Playing a 3 out of 4 system bet with one risky bet and 3 banks could really pay off in order to make the highest possible winnings.
Latest betting predictions
What do we analyze in our Conference League tips?
A good search is half the profit! That is why our betting professionals analyze every game thoroughly.
Do you want to get all the details about the current form of a team, strengths, and weaknesses, opponents of fear? Find info like: head to head statistics, possible squads, info about recent performance, injured or booked key players. All information is taken into account…
When we are done, we focus on the bookmakers and on their odds. Compare odds, analyze the likelihood of certain results and figure out the best bets for you. That can either be a casual 1×2 bet or more uncommon bets like full-time/half-time. It all depends on how attractive the odds of bookmakers are.
For whom Conference League tips are made?
All our betting tips are 100% for FREE and refer our users from countries like Nigeria, Ghana, Kenya, South Africa, Tanzania, Uganda, Zambia and many other African countries.
You are not yet very experienced in betting and you need the help of betting professionals? here you are! Read our tips, save a lot of time analyzing, make up your own mind and place a bet!
Tips can be found on the competition page, the main page (today) and on our football predictions section.
More info about Conference League
The conference League is the qualifier tournament for the Europa League betting predictions organized by the Union of European Football Associations (UEFA) for eligible football clubs based on their performance within league and cup competitions. It is the bottom level of the UEFA Europa League introduced for the first time in the season of 2021/2022 to favor teams with lower coefficient ranking from among UEFA members to participate in the UEFA Europa League.
Changing times
The 2021/2022 conference League will be the first season of the UEFA Europa Conference League. It is the fruit of long discussions from member countries since 2015 which ended with getting approval in 2018. 181 teams from 54 of the 55 UEFA members associations are participating in this league but only 32 will reach the group stage, with exception of Spain. The final will be played at Arena Kombëtare in Tirana, Albania.
The playing mode
No team will enter this competition directly; In total, 181 teams participate in the qualifying stage in this 2021/2022 season. The total number of teams coming from one country to another varies because of differences in coefficient ranks as listed below:
Nations ranked 1 to 5 will have one team;
Nations ranked 6 to 15 will have two teams;
Nations ranked 16 to 50 will have three teams;
Nations ranked 51 to 55 will have two teams;
Liechtenstein does not have a domestic league and will provide the winner of the Liechtenstein Football Cup irrespective of their coefficient ranking.
Any member country which does not have a domestic league has been allowed to submit one cup winner irrespective of their ranking and the rest of the entrants will be defined by their league position in the previous year. Generally it will include teams that passed the qualifying rounds of the Conference League and the 10 teams which were eliminated from the UEFA Europa League Playoffs.
There will be a series of qualifying rounds before the play-off starts to kick off at the beginning of August. Teams coming from the top 5 rank (England, Germany, Spain, France, and Italy) will go straight into the playoff round.
On reaching the group stage only 32 teams will remain to continue with the conference league competition.
17 come from the UEFA Europa Conference League main path
5 come from the UEFA Europa Conference League champions path
10 eliminated in the UEFA Europa League play-offs
The 32 teams are divided into eight groups of four teams; Conference League will resemble much with the UEFA Champions league and UEFA Europa leagues whereby the draw is based on a division into four pots (the best teams according to the UEFA-club ranking are placed in pot 1). In each group, four teams will compete in the first and second leg. The first two of each group advance to the round of 16. From the round of 16 onwards, is played in knockout mode (with a first and second leg). The final is held in a neutral place and the winner is determined in just one game. The winner of this tournament will automatically qualify for the 2022/2023 UEFA Europa League unless they qualify for the 2022–23 UEFA Champions League group stage.
More on Conference League betting
The Conference League is financially strong – but by far not as strong as the UEFA Europa League, Champions League, and the English Premier League. Nevertheless, the Conference League is an official competition of the UEFA and therefore under strict control of authorities to prevent any fraud. All betting offers are safe and fixed matches are very unlikely.
Please bear in mind that our tips are only suggestions and we cannot be made liable for any loss of your bets. You need to be 18+ to be allowed to place a bet. Terms and conditions of respective bookmakers apply.
We offer a variety of accurate Conference League predictions on time. Furthermore our sports betting tips are analysed to perfection for our users to have the best possible experience. We hope the Conference League betting tips on this page was helpful and please feel free to visit our other pages such as our champions league predictions for more spot on tips.