Get detailed info about all payment methods for online Sports betting in South Africa
What Payment methods are available in South Africa? 🇿🇦
What deposit methods are available?
One of the most important considerations for betting customers when choosing a betting site is the ability to fund their accounts in a safe, easy, and convenient manner. Betting sites in South Africa offer a wide range of payment methods for customers to choose from when depositing money into their betting accounts.
Debit/Credit cards
Debit and credit cards remain the most widely used payment method for South African betting customers. This is because the method is quick and easy to use. Furthermore, most South African customers own at least one debit/credit card. There are no charges when you deposit using debit/credit cards.
The most common cards used in this regard are Visa and Mastercard. These are readily accepted by all the major betting sites including Bet365 South Africa. Other less common debit/credit cards available for payment include Maestro, American Express and Diners Club.
Entropay Credit Card
Entropay is a virtual credit card issued by Visa. It works in the same way as other credit cards but only for online transactions. Once you sign up for your Entropay card, you will fund your Entropay account through bank transfers. If your bookmaker offers Entropay as a payment option, just select it and proceed like a normal debit/credit card.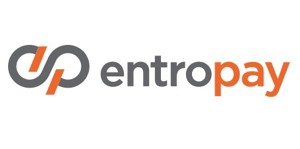 Making a deposit using a debit/credit card is easy. Just go to the bookmaker's payments page and select the debit/credit card payment option. You will then select your card type and the required details, including the 16 digit card number, the card expiry date, the 3-digit CVV number on the card. Enter the amount and complete the transaction. The amount deposited will reflect in your betting account immediately.
Bank Payments
South African betting fans can deposit funds into their betting accounts by transferring funds from their bank accounts. All you need is a bank account with a locally licensed bank. Some of the leading banks in the country include Nedbank, FirstRand, Standard Bank, Capitec, ABSA Bank Limited, Finbond and First National Bank (FNB).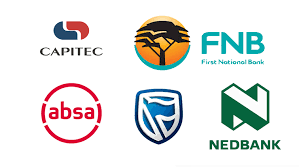 Bank transfers provide a safe payment method and are often used for transacting large amounts of money. Nevertheless, they are slow and usually take a few days to complete the transaction. One common form of bank transfer is the electronic funds transfer (EFT) using online platforms.
Electronic Funds Transfer (EFT)
Electronic funds transfers (EFTs) or wire transfers enable customers to make quick and secure payments from their bank accounts to their betting accounts. The transactions are conducted online, making it very convenient for making payments from anywhere there is a connection. There are several EFT options available for South African customers including EasyEFT, SID Instant EFT and iPay OZOW.
iPay/OZOW payment method is linked to both Visa and Mastercard debit/credit cards. It is also linked to the Mpesa mobile payment service. You only need to provide the details linked to your bank account, card or mobile wallet. Transactions are completed instantly. This makes iPay a quick and convenient payment method for betting customers. Some of the bookmakers in the South African market that use iPay/OZOW include Betway and Hollywoodbet.


EasyEFT was specifically developed for the South African market and has become a popular payment method for betting customers. It is Rand (ZAR)-based and is used to transfer funds electronically from your bank account to your betting account. Common banks offering EasyEFT include Nedbank, FNB, ABSA, Capitec, Investec and Standard Bank. When using EasyEFT as a payment option, you will be redirected to your regular online banking profile linked to your bank account. You can then complete your transaction safely and easily.
SID Instant EFT is another South-African-based payment option that allows betting customers to make safe and convenient payments from their bank accounts to betting accounts. It eliminates the need for debit/credit cards when making payments. SID Instant EFT is available from all the major leading banks including Nedbank, ABSA, FNB, Capitec, Investec and Standard Bank. When you use SID Instant EFT, your bank will provide you with a unique, one-time PIN for completing each transaction. This enhances the security and privacy of the process.
E-wallets
E-wallets are popular with online betting because they are fast and convenient. One can easily transfer money from their e-wallet account to their betting account in a matter of minutes. All the leading bookmakers in the South African sports betting market offer e-wallets as a payment option. They include 1XBet, Betway, Hollywoodbets and Mr. Play.
E-wallets can be used to make payments in international currencies such as the US-Dollar and Euro where local currencies are not accepted. The most common e-wallets include Skrill, Neteller, Paypal, EcoPayz and Paysafe.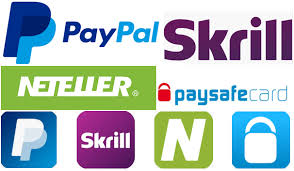 Skrill is a widely trusted online payment service that accepts over 40 different currencies across the world. Most international betting sites have Skrill as one of their payment options. The safety of Skrill is well-proven and you should not worry when using this service.
Neteller has grown to become one of the preferred payment methods in online sports betting. This is because it is simple to use and allows for instant transactions. Once you have opened your Neteller account, you can use it as a payment option for bookmakers that allow it.
Vouchers and prepaid cards
Vouchers are purchased at the bookmakers' betting shops and other participating outlets. They are available in various amounts. Once you buy a voucher, you will use the digits code on it to load money into your betting account. The amount is reflected immediately and there are no transaction charges. Vouchers may have an expiry date so use them before then. Hollywoodbets South Africa is one example of bookmakers accepting top-up vouchers.
Prepaid cards have to be loaded with cash first before you can use them as a payment method. You can do this through direct deposit at a betting shop or from your bank account. When used as a deposit method, all you have to do is to provide the required details and amount you want to deposit into your betting account.
What are the withdrawal methods available?
When it comes to withdrawal methods, betting fans want a quick and secure method. They will also consider the costs involved. The following are some of the most common withdrawal methods offered by betting sites in South Africa.
Bank Transfers
This method is most suitable for the withdrawal of large amounts from your betting account. This is because bank transfers are safe and allow for higher withdrawal limits. You will also receive the money in local currency. The only downside with this method is that it is relatively slow and takes several days to complete the transaction before you receive the money in your bank. Some bank EFTs can complete your withdrawal within 24 hours. Some of the leading banks in the country include Nedbank, FirstRand, Standard Bank, Capitec, ABSA Bank Limited, Finbond and First National Bank (FNB).
Debit/Credit cards
Debit/credit cards also allow for the withdrawal of relatively large amounts from your betting account. The money is wired directly into the debit/credit card listed with your bookmaker. When using debit/credit cards, you will be required to provide some personal details when completing the transaction. There are also process charges related to the use of debit/credit cards. The most popular debit/credit cards are Visa, Mastercard and Maestro. Withdrawals take between 24-72 hours through debit/credit cards.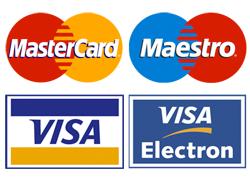 E-wallets
If you are looking for quick withdrawals then e-wallets should be your preferred withdrawal method. Transactions are supposed to be instant but can take several hours to reflect in your e-wallet. There are transaction costs that vary according to the service provider but the costs are generally low. E-wallets allow for transactions in different international currencies. The leading e-wallet options for withdrawal in South Africa include Neteller, Skrill, PayPal, PaySafe and EcoPayz.
Betting shops
There are some bookmakers that allow you to make withdrawals directly from their betting shops and other participating outlets. This method charges no transaction costs and you are given cash in hand. You will be required to provide your account information at the shop before making a withdrawal. You can also initiate the transaction through your phone and then pick the money at the betting shop. Hollywoodbets is one bookmaker with an extensive network of betting shops all over South Africa.
Go back to our overview of payment methods for betting sites in African countries