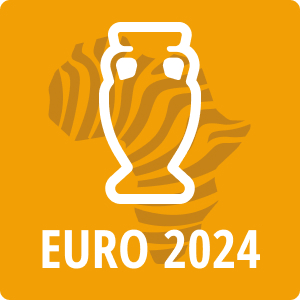 The Euro 2024 qualifiers, also known as the 2024 UEFA European Football Championship qualifying tournament is a preliminary preparation towards the 17th edition of the UEFA European Football Championship, a men's football tournament involving 24 European national teams that are members of the Union of European Football Associations (UEFA). In order to identify the 23 men's home nations from UEFA members who will join the officially entitled host country Germany in the UEFA Euro 2024 final event, the Euro 2024 qualifiers will be held between March 23rd, 2023, and November 21st, 2023.
With fierce competition among national teams vying for a spot in the upcoming UEFA European Football Championship, this is one event that you won't want to miss. From iconic stadiums in major cities to passionate fans cheering their home teams on, there's nothing quite like the drama and anticipation of international football. Whether you're a die-hard fan or just looking for some high-stakes sporting action, read on to find out everything you need to know about Euro 2024 qualifiers.
Euro 2024 Qualifiers predictions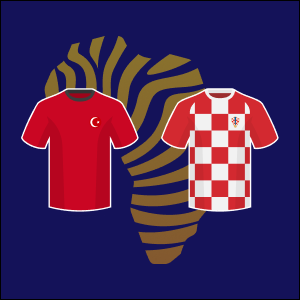 Croatia's performance has been slowly deteriorating since reaching the World Cup final in 2018. They will face Turkey in a friendly match at the Vodafone Arena. Zlatko Dalic's squad has lost three of their four Nations League games, including crushing defeats to Portugal (4-1) and France (4-2), revealing a shaky defense. Croatia has conceded 11 ... More
TIP: Visit our free betting tips page for expert predictions covering all the big football leagues and tournaments, including the 2024 European Championship Qualifying rounds.

Euro 2024 Qualifiers format
The competition follows a similar format as the UEFA Euro 2020 qualifying campaign: the group stage determines 20 of the 23 teams that will join the hosts Germany in the final event. The 53 UEFA member associations instead of the usual 55 (Russia was suspended, and Germany received a free ticket) are split into 10 groups, seven of which will have 5 teams and 3 of which will contain 6. The top two teams from each group will automatically qualify for the tournament to make for 20 spots, while the remaining three spots will be decided by a playoff system.
Just after the preliminary group stage comes the play-offs system which is linked to the 2022/23 Nations League. There will be six single-leg matches, to produce 6 winners to enter into a three-single-leg final, with the winners of each match final advancing to the tournament.
Euro 2024 Qualifiers Host Cities
The Euro 2024 qualifiers will see its qualifying matches take place in a two-leg format. This means that each team will host their home match on their own turf, allowing fans from all over these participating countries to witness top-class football action.
Not only is this a great opportunity for supporters to see their idols in action, but it also allows each nation and player to showcase their abilities in front of their own people, family, and friends. With the tournament set to be held in March 2023, traveling fans can expect some of the best conditions and most iconic venues in the world.
Euro 2024 Qualifiers Tournament Groups
To start the Euro 2024 qualifiers, on October 9, 2022, a qualifying draw was held in Frankfurt. With host nation, Germany already qualified and Russia now on suspension, the other 53 teams were pitted into 10 groups of 6 or 5 teams forming a wonderful blend of teams that is sure to have a close contest filled with actions and excitement. Below are the groups that will go into the Euro 2024 qualifiers:
Group A: Scotland, Spain, Norway, Georgia, Cyprus
Group B: Netherlands, France, Republic of Ireland, Greece, Gibraltar
Group C: Italy, England, Ukraine, North Macedonia, Malta
Group D: Croatia, Wales, Armenia, Turkey, Latvia
Group E: Poland, Czech Republic, Albania, Faroe Islands, Moldova
Group F: Belgium, Austria, Sweden, Azerbaijan, Estonia
Group G: Hungary, Serbia, Montenegro, Bulgaria, Lithuania
Group H: Denmark, Finland, Slovenia, Kazakhstan, Northern Ireland, San Marino
Group I: Switzerland, Israel, Romania, Kosovo, Belarus, Andorra
Group J: Portugal, Bosnia and Herzegovina, Iceland, Luxembourg, Slovakia, Liechtenstein
The group matches will be played from 23rd March – 21st November 2023. Each nation in any group will engage in two-leg matches (Home & Away). Each team in the group of five member nations will play a total of 8 matches, two fewer than the teams in the group of six member nations over the course of the qualifying event. The top two finishers from each group will advance to the final competition.
Euro 2024 qualifiers play-offs System
The European Qualifiers for the UEFA Euro 2024 will conclude with six semi-final play-offs and three final play-off matches. This will be played from the 21st to the 26th of March 2024, with the winners qualifying for the final tournament.
It is the group winners of Nations Leagues A, B, and C that finish outside the top two of their qualifying group that will receive the twelve playoff berths to compete for a spot in the UEFA Euro 2024 tournament. However, if the group winners have already qualified through the main qualification process, their place in the playoffs will be reserved for the next best-ranked team. After League group D, the process continues down to the next level.
Nations League A top finishers: Netherlands, Croatia, Spain, Italy
Nations League B top finishers: Israel, Bosnia and Herzegovina, Serbia, Scotland
Nations League C top finishers: Georgia, Greece, Turkey, Kazakhstan
The playoff paths will consist of four teams each, with a single-leg semi-final showdown and final to decide who advances. The pairing for those games will see the top-seeded team host fourth place and second place host third, with a random draw determining which of these two pairs will have their match become the final.
Euro 2024 Qualifiers Tournament/Match Rules
Teams at Euro 2024 qualifiers will be allowed to have a maximum of 5 substitutes in their matches at the tournament, up from the usual 3 subs. In case of extra time for the playoffs, a sixth sub will be allowed. The changes became necessary following the COVID-19 pandemic, which created fixture congestion and imposed an extra burden on players.
UEFA's executive committee is also open to allowing more than the usual 23 players in each squad. This is to cover for a possible COVID-19 outbreak in the teams during the tournament. It will also help in reducing players' fatigue following a season of congested fixtures.
During the group stage matches of the Euro 2024 qualifiers, results, and standings are done based on the following rules and standards:
Rank in the group
A higher point total
A better goal differential
A loftier goal total away from home
A higher victory total
More victories away from home
Ethical behavior (Yellow cards, Reds cards, etc)
And if multiple teams lock on for first place after completing the group fixtures, the following tie-breaking standards are implored to fix the team rankings:
Higher total points scored in the games between the two teams under consideration
Higher goals differential in games between the teams
Greater goal differential overall group games
A higher average goal total across all group games
Average away goal total across all group games
More victories across all group games
More wins on the road across all group games
Read our review of best betting sites to know which bookmakers offer high odds and other great offers for their customers.
Interesting facts
Belgium and Italy won all their qualifying matches in the previous qualifiers (10 wins in 10 matches)
France, Germany, and Portugal currently have the highest qualifying with a record 13 straight European Championship appearance
Finland and North Macedonia made their debut European Championship for the first time after qualifying in the 2020 qualifiers
Greece were the only former champions to fail to qualify for the previous tournament
Azerbaijan, Romania, and the Republic of Ireland were the host countries/cities that failed to qualify in the previous tournament