Get detailed info about all payment methods for online Sports betting in Nigeria
What Payment methods are available in Nigeria? 🇳🇬
What deposit methods are available?
Are you new to sports betting and you do not exactly know which deposit methods are available to punters in Nigeria? We have amazing news for you! In this article, we will walk you through the different payment methods. In addition, we will guide you in making a decision on which deposit method use in funding your account.
Bookmakers operating in Nigeria have a variety of deposit methods for betting enthusiasts. As a result, funding a betting account in the country is easy and uncomplicated. Here are some of the most popular payment methods in Nigeria.
Card Deposits
This payment method allows you to fund your account, using a debit card. Most Nigerians have a Bank account and access to debit cards, usually MasterCard and VisaCard. And as a result, card deposit is by a mile the most common form of deposit used by Nigerians.
This payment method is free, fast and secure. To use this method, log into your account, and select payment option Debit/Credit Card, then enter your card details such as card number, CVV number and PIN in the deposit section of your preferred betting site and complete the transaction. In addition, the users receive an OTP code on their phone or email to complete transactions.
This deposit method, therefore, has an extra layer of security for users which is one of the reasons for its popularity.

Learn more on how to fund your betting account from our example for deposite via Credit Card in our 1xbet Nigeria review.
Deposit with Opay
Opay is a relatively new payment platform, but its popularity is gradually increasing because of its ease of usage. However, despite its growing popularity and acceptance, not all betting sites have this payment method on offer. However, Bet9ja and Betking, two of the biggest betting sites in Nigeria, have this payment option on their stables.
Depositing via Opay is very appealing. This is because transactions on the platform are free of charge. On the contrary, punters get a 10% discount for funding their betting accounts, using the platform.
To carry out a transaction, you have to log into your Opay account. But you must ensure you have sufficient balance in your Opay wallet. Once you have access to your account, select the applicable betting site, and fill in the required fields.
The app is available for both Android and iOS devices.
How to deposit in your betting account via Opay?
Launch the Opay app
Select your preferred betting site
Enter your user identification number
Fill in the amount you wish to deposit
Your username and the transaction amount will be displayed on your screen to verify your details
Select a payment method and click on 'pay now'
Once, successful your transaction status is then displayed on the screen
The funds immediately reflect in the account.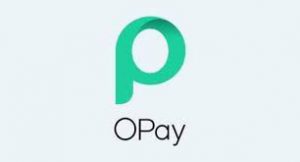 Deposit with Quickteller
Quickteller is popular and widely adopted by betting sites in Nigeria. Quickteller is safe and very effective, but there is a downside to using it. There are charges for using this service! This fee ranges between 25 Naira and 100 Naira. The difference in the fee is dependent on the Bookmaker.
How to fund your betting account with Quickteller?
Click on the Quickteller icon from the betting site
Fill in details like email, customer identification number, and the amount you wish to deposit
Choose to complete the payment via your bank card or QR Code
If you choose the QR Code payment method, you will be required to scan a barcode with your mobile banking which enables you to finish the transaction.
Your betting account is then credited instantly and you will receive a success notification.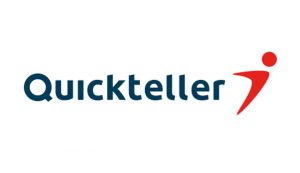 Deposit with Firstmonie
Firstmonie is another payment method which is very popular in Nigeria. This is so, not only due to the fact that it is a product of First Bank of Nigeria but because of its reliability and efficiency.
Payment with Firstmonie is easy and straightforward, as a result of its speed and reliability. To use this deposit method, you have to download the Firstmonie app which is available on play store and app store for Android and iOS devices.
How to fund your betting account with Firstmonie?
Log into the Firstmonie app
Once in, click on your preferred betting site to deposit fund
Enter your unique customer identification number
Select your choice source of funding. i.e First Bank account, debit card or e-wallet
Enter the amount you would like to deposit, then click on continue
To finish the transaction, enter the pin for your First Bank transactions.
Deposit with GTBank
Guaranty Trust Bank, popularly known in Nigeria as GTBank, is one of the foremost financial institutions in Nigeria. They have over 250 branches and over 1200 ATMs across Nigeria. Consequently, this makes payment with GTbank accessible to anyone with an account.
Aside from their massive coverage, the efficiency of service and security is what endears many Nigerian to payment with GTBank.They use end-to-end encryption to protect transactions and user data. In addition, other features such as One-time Passwords (OTP Code), also ensure there is no breach of security while carrying out a transaction.
You are spoilt for choices depositing to your betting account with GTBank because they have a variety of payment system on their stable. From USSD, GT Pay, online bank transfers and ATM deposits, there is no shortage of payment of options.
We will take a look at the two most popular deposit options which are GTPay and payment via the 737 USSD Code.
You can find more about Momo Nigeria
How to fund your betting account with GTpay?
Go to the deposit section of your betting site, and enter the amount you wish to deposit
You will be redirected to GTPay page
Enter your Preferred Payment method (Bank/Card)
Enter the email address registered with your Bookmaker
Provide your card details
Fill in your OTP
Click on Pay
If successful, your is credited in an instant
It is important to note that the minimum deposit is 100 Naira on most betting sites when you use GTPay.
How to fund your betting account with 737 USSD Code?
First, you need to know the code that is unique to your Bookmaker to use this payment method. This is because there is a code unique to the different bookies that accept payment with USSD. Knowing this will make payment easy and fast. In addition, you do not need an internet connection to carry out this transaction.
Here are the codes unique to some betting sites in Nigeria:
Betking – 153
Betway – 285
Bet9ja- 500
For instance, to use the 737 USSD Code to deposit on Betking, you will follow the process below:
Dial *737*50*Amount*153# on your mobile device (Number must be registered with GTBank)
Enter your 6-digit user ID
Input PIN or the last 4 digits of your GTB card
Proceed with payment and a notification will be received when successful
The minimum deposit is 50 Naira, while the maximum is 200,00 Naira and a transaction fee of 10 Naira is applicable.
Read more about GTBank USSD Code in our Bet9ja Nigeria review.

Deposit with Zenith Bank
As you would have found during the course of this guide, the USSD payment method is quite popular in Nigeria. And as one of the leading financial institutions, Zenith bank has a USSD payment system of its own. This payment method offers convenience, speed and safety. Consequently, Punters are drawn to using it. That is no brainer! They also have numerous other deposit methods.
So, how do you make a deposit into your account using Zenith Bank? We are going to show you the steps to deposit into your betting account with Zenith USSD, as well as through internet Banking.
How to fund your betting account with Zenith USSD Code?
For instance, to deposit on Bet9ja using Zenith USSD Code,
Dial the USSD Code (*966*6*2389#) on your phone
Input your Bet9ja user ID
Enter the amount you wish to deposit
Confirm your account details and confirm the transaction
Upon a successful transaction, your betting account will be credited instantly
It is imperative to note that there is a charge of 20 Naira and VAT when you use the Zenith USSD Code for a deposit on Bet9ja. But the Zenith USSD code is free of charge when used on other betting sites like Betking.
How to fund your betting account with Zenith (Internet Banking)?
Log into your Zenith Mobile Banking App or Internet Banking
Click on the menu button
Select 'Payment and Collection'
Choose category 'Gaming/Lottery'
Select Biller (Bookmaker of your choice)
Enter the amount you wish to deposit
Input your User ID
Click on continue
Upon completion of the payment, your betting wallet will be credited subsequently.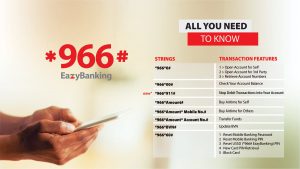 Deposit with ATM
Are you having a torrid time depositing with online and mobile deposit methods? Do not worry! You have the option of funding your betting account with ATMs that are within walking distances from one another.
Locating one should not be difficult, especially in big cities. To use the ATM for a deposit, you need to hold a Bank account and a valid ATM Card. Once you find one, insert your ATM card into the machine and operate till you get to the payment point. There is an operational guide on most of the betting sites, so be sure to know what command to use at the Machine.
However, there is a downside to using this deposit method. It stressful and to top it all, there is a 100 Naira charge that comes with it.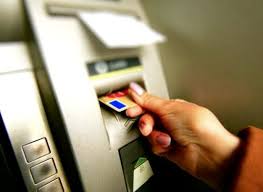 Deposit via An Agent
So you don't have access to the internet and you do not own an account? Does that mean you can not deposit into your betting account? No! Absolutely not! You can still make payments into your betting account via an Agent.
Most of the Bookmakers have accredited agents scattered around the country. Their mandate is to open and fund betting accounts and place bets for potential customers within their locality. To fund your account, you only have to provide your Customer identification Number and instruct the agent the amount you intend to deposit. The transaction is usually instantaneous and your account will be credited.
There are no charges for using accredited agents to deposit into your account.
Similarly, Bookmakers like Sportybet and NairaBet allows customer-to-customer transfer, without the need for an agent. This means that funds can be transferred from one account to another.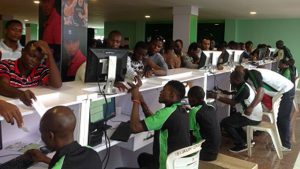 What are the withdrawal methods available?
Punters in Nigeria can withdraw their winnings from their betting accounts, using a variety of the following methods :
Withdrawal via Bank Transfers
Many Punters in Nigeria withdraw their winnings via Bank transfers. This is as a result of the efficiency of Bank transfers. Withdrawal from betting accounts into Bank accounts is done efficiently and it is relatively fast.
However, it has to be said that the speed of payment varies amongst Bookmakers. Although Bookies do not have control over the transaction speed. Having said that, there are some Bookies whose payout via Bank transfer is very fast. Sportybet is a good example. They are known to consistently payout customers via Bank transfers.
Bank transfers can take up to 24-48 hours depending on the Bookmaker and Bank.
Punters have the luxury of choosing a Bank to transfer their winnings to, from an array of Nigerian Banks which are supported by most of the Bookmakers, if not all. Zenith Bank, Guaranty Trust Bank, United Bank for Africa, Access Bank and so many other Banks.
It is also important to know that the minimum withdrawal amount varies from one Bookmaker to another.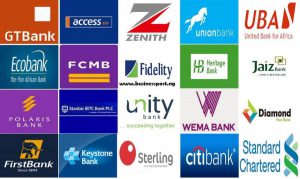 Read more about withdrawal via bank transfer in our Accessbet Nigeria review.
Example of Withdrawal from Betking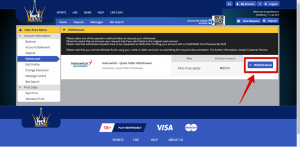 Withdrawals from Betking may take up to 24 hours from the time of the request. The minimum withdrawal amount for Betking is set at 5000 Naira
To withdraw :
Log on to www.betking.com
Under the user menu (top left) of the website, click on 'My Account'
Click on withdrawal and enter your 10 digit Bank Account Number
Click on the drop-down and select the appropriate Bank
Enter the amount to withdraw
Click on 'Accept' to complete the transaction
Go back to our overview of payment methods for betting in Africa