In this article, we explain about odds boost under the following:
BEST UPCOMING ODDS BOOSTS
Find the most recent enhanced odds offers for today/tomorrow and the near future:


IVC - ALG; GAM - TUN
Thu, 20.01.2022 – 7:00 PM GMT+3
AFCON
Ivory Coast, Tunisia Win and BTTS
Before 32.00 >>> NOW 50.00


Arsenal - Liverpool
Odds boost: Liverpool Win + BTTS
Thu, 20.01.2022 – 10.45 PM GMT+3
EFL Cup
Liverpool Win and Both Teams to Score
Before 3.75 >>> NOW 4.50


Chelsea - Tottenham
Odds boost: Chelsea to Win
Sun, 23.01.2022 – 7.30 PM GMT+3
Premier League
Chelsea to Win
Before 1.66 >>> NOW 9.00
Find more boosted odds at Betway and enjoy bigger wins when you bet.
What is Odds Boost?
Odds Boost refers to a situation in which the bookmaker offers extra high odds for a certain market, event or betting line. They are also called enhanced odds because the value of the odds is increased above normal. This gives customers a chance to win bigger returns than what they would normally get.
Odds boost promotions are time-limited offers used by bookmakers to promote particular events, get new customers and encourage more wagers. An odds boost moves in favor of the bettor and the bookmaker is willing to give up some of their potential gains!
Most online bookmakers regularly offer enhanced odds for specific games or events, usually a popular event with high interest from bettors. There can be enhanced odds for selected events on a daily basis or on matchday. Enhanced odds can be offered for both single bets and accumulator bets.
Tip: Find the latest Football predictions on our homepage! Follow the link to read our free betting tips
Types of Odds Boost
There are different types of odds boost promotions that are offered by bookmakers. Each bookmaker decides on the details, conditions, and limits to impose when offering enhanced odds. Here, we explain the different categories of enhanced odds that you will come across when betting.
New Player Odds Boost
This type of odds boost is targeted at newly registered customers and is available for a limited period before the offer expires. The offer is used to entice new players to sign up with the bookmaker so that they get a chance to enjoy bigger winning margins. As a new customer, you get enhanced odds for selected games. This offer is not available for regular customers.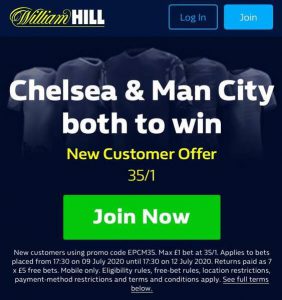 Price Boost
In this type of odds boost, also known as a price rush, the bookmaker offers enhanced odds on an entire market or specific event for a limited time before the start of the sporting event. The time period is usually between 1-24 hours before the event kicks off to encourage many customers to bet on the event before the offer expires.
Boost Your Own Odds
This has become a popular offer from many of the leading bookmakers. As a customer, you get the opportunity to select your own wagers that you want their prices boosted. This could be restricted to a single wager or event, or several bets depending on the bookmaker. Boosting your own odds gives you far more control over the prices compared to what is provided by the bookmaker.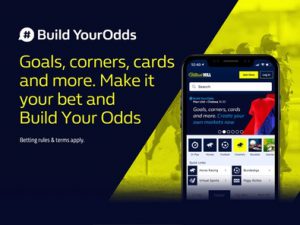 Price Matching
With this type of odds boost the bookmaker offers to match the best available odds and prices for selected markets or events. The enhanced odds are offered in comparison to what is available in the market from a wide range of bookmakers. This ensures that you get the highest odds possible without moving to other bookmakers.
Price Promises
These are similar to price matching for enhanced odds. The bookmaker guarantees the best price or odds for a particular market or event for a short time. You are supposed to place your bets within the limited time given to enjoy the enhanced odds. This type of bet is commonly combined with outright bets for major competitions and tournaments.
Enhanced Odds Coupons
These are accumulators or multibets whose combined odds have been enhanced. They are in the form of fixed odds with a higher value than what you normally get when you combine the same events. This offer is commonly used by bookmakers to promote loyalty from existing customers.
Which bookmakers offer Odds Boost
Enhanced odds have become a common promotional offer from most bookmakers. They are used to attract new customers and also to retain existing customers through a range of exciting offers that give them a chance to win bigger than normal returns. Here is a look at some of the most popular:
Betfair enhanced odds
New customers signing up with Betfair get regular enhanced odds bonuses once they complete registration. You get to bet with enhanced odds for matches in the top European leagues and competitions. The enhanced odds offer keeps changing to reflect current markets. Betfair also offers daily odds boost for selected events on their sportsbook for regular customers.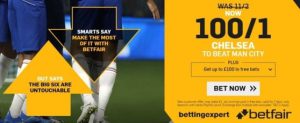 Betway Odds Boost
Betway provides enhanced odds offers for new customers from time to time. When this happens, it is usually a huge offer worth taking up. The bookmaker can pick one match from a gameweek and offer a big price boost on the favorites. For example, Liverpool vs Fulham with Liverpool to Win at 1.25 can be boosted to 34.00 for new customers. Regular customers can also access odds boost for selected matches almost every day.


Premierbet Odds Boost
Premierbet offers odds boost on particular selections, usually big games or events. Odds boost is available for popular sports such as Soccer, Basketball, Tennis, and American Football. Once you pick your sport, go to 'odds boost' to see the boosted selections.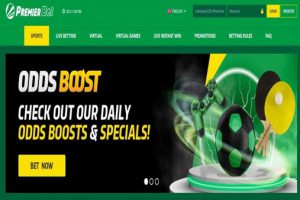 How to Use Odds Boost
Odds Boost gives you an opportunity to win much more than you would through normal betting. There are several strategies you can apply to help you maximize your returns with enhanced odds:
Register with several betting sites – This will enable you to access a range of odds boost offers from various bookmakers whenever they are available
Select your bets in advance – Take time to evaluate a range of odds boost promotions well before the match, rather than rushing at the last minute
Boost your own odds – Take advantage of bookmakers that allow you to boost your own odds. This gives you more control on selecting the bets to boost
Know when to bet – Some bookmakers offer the best enhanced odds for a limited period of time, usually closer to the start of the event
Terms and Conditions – It is important to read the terms and conditions related to each offer to ensure you do not miss out for failing to fulfill the requirements